Last Updated September 26th, 2022
Exhibiting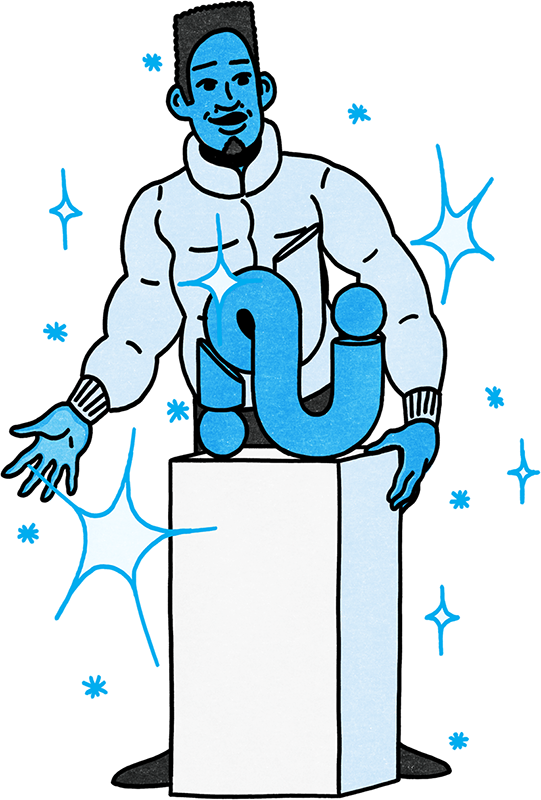 Illustration by Claudia Chinyere Akole © 2022
ID: A graphic illustration in shades of blue of a person standing behind a plinth on which sits a sculpture. There are stars all around the person and sculpture.
Showing and touring work connects artists with communities and audiences, enhances gallery programming and amplifies and celebrates investments in artists' work.
This section covers good practice when setting up relationships between artists and exhibiting organisations. It can be used by artists participating in exhibitions and organisations showing artwork. Information included here covers exhibitions where visual arts, craft and design work is not for sale, for both single exhibitions and those touring to multiple venues, as well as festivals.